Trevor Simpson, Owner of Kustom Clubs Fitting Center, Manchester, New Hampshire on the value of proper equipment: "Equipment is always evolving to make the games you play more enjoyable. Technological advances in equipment allow you to perform better, make more solid contact and lower your score, all within the rules of the game."
Kustom Clubs Fitting Center, measures YOU, not just your swing. We test shaft flex, kick point, torque, loft, lie angle, length, and face angle to match you with properly fitted clubs. We test and build each club to the exact specifications we've identified to be optimal for each individual player. These are legal advantages, impossible to harness with off-the-rack clubs! Our slogan says it all: You'll hit it true when it's fitted for you, at Kustom Clubs Fitting Center!
There is no question that custom fit, precision built golf clubs will improve your game. Custom built clubs create the ability to repeat your swing more consistently. Every golfer employs a unique swing, and age, gender, skill level, player tendencies, physical strength, speed and technique all play a major role in finding the right combination to improve your game. With correct equipment, ball striking improves, enjoyment increases and scores drop. With our advanced technology, unmatched expertise and almost limitless club and shaft options, your game will improve.
Custom Clubs are for all Levels of Play.
Advanced players are able to refine their feel and fully unlock their own potential through consistency of swing and optimal equipment performance.
Average golfers will benefit because custom fitted clubs will allow them to consistently hit the ball more solidly, with proper direction, improved distance control and proper trajectory.
For beginners, custom clubs suited to their skill level provides increased playability and provide a measure of confidence as their skills are refined and improve.
Custom Fitted clubs remove uncertainty and distractions and allow you to focus on your game and your next shot.
Advantages of Properly Fitted Clubs, You'll:
Hit each ball more solidly with proper direction
Have more feel and control over your distance
Have a calculated trajectory
Swing confidently and naturally knowing your equipment is fitted for you
Improperly fitted clubs create bad habits you struggle to overcome
About Trevor Simpson:
Trevor grew up in Manchester, New Hampshire, Graduated from Manchester Memorial High School, playing on the golf team. Trevor interned with the Nationally Ranked UNH Women Hockey team, traveling around the country with the team, handling all the team's equipment needs. Trevor graduated in 2008 from the University of New Hampshire.
Trevor's love of sports, equipment and performance brought him to Syracuse University, where Trevor built the Woman's Hockey Program from the locker room on up, researching, selecting and buying all the equipment to launch the Syracuse Woman's Division 1 Hockey Program.
Trevor then returned home to accept a professional equipment position with the NHL Los Angeles Kings, AHL Affiliate, Manchester Monarch's. Dividing his time between winter and summer seasons, Trevor spent the off-seasons working with Master Club Fitter Ken Collins at Kustom Clubs Fitting Center honing the art of club making and fitting. During the Hockey Season, he relocated to Ontario, California as the Equipment manager of the AHL Ontario Reign. Trevor spent 12 years refining his love and passion for sports and understanding the vital importance proper equipment plays in amateur and professional sports. Working with some of the best Male and Female Athletes in the World, Trevor knows the correlation between proper equipment and performance.
Trevor has a keen understanding of the value of new technology and product advancements, and learned first-hand how professional athletes depend on their equipment. Trevor knows what it takes to equip a professional hockey team and the level of detail and commitment it takes to deliver maximum performance.
Trevor is extremely detail oriented and his passion for performance started at an early age sharpening skates and repairing equipment as a High School student working at Skater's Edge, a local retail hockey store.
With Golf and Hockey being his true passions, Trevor wanted to return home and pursue his passion for the game of golf with Master Club Fitter Ken Collins, perennially recognized as one of Golf Digests Top 100 Club Fitters in America. Trevor honed his craft working with Ken Collins over 10 golf seasons. Trevor Simpson is now a Certified Club Fitter and the new owner of Kustom Clubs Fitting Center in his hometown of Manchester, NH.
Trevor Simpson brings unique skills, a keen understanding of the value of product advancements and new technology and is ready to help you bring your golf game to the next level.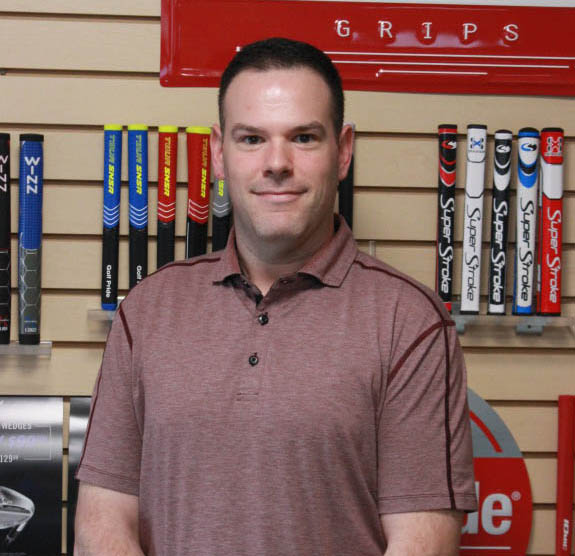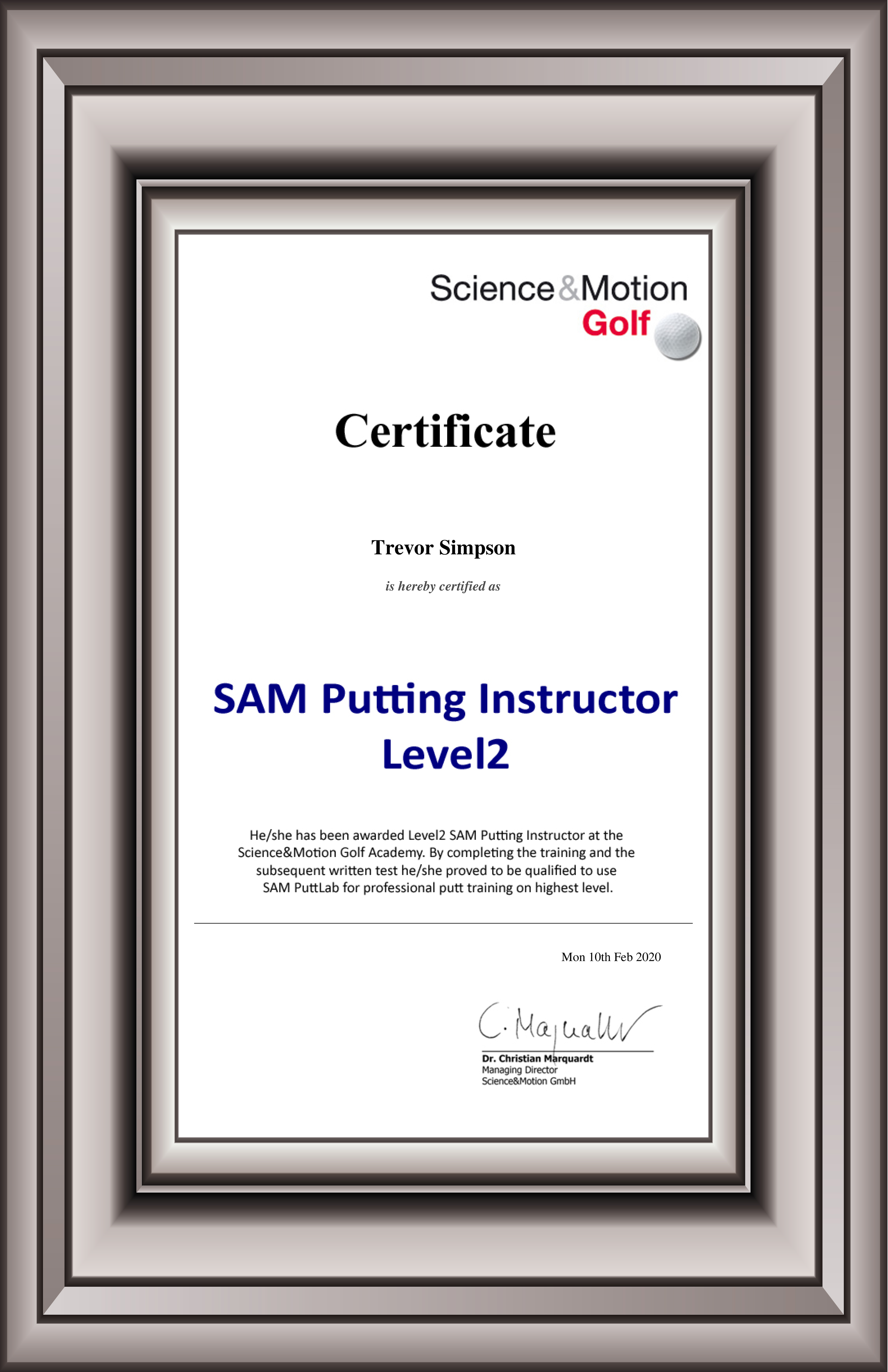 Chris C.
Glad to report that I'm very happy with my driver. I am hitting the ball much more consistently and getting good distance. Josh M.
Just went out the first night with the new driver. It did all you said it would. What a difference from the old one. It lands and runs out another 15+ yds. Tony N.
Just wanted to say thank you for retro-fitting my clubs. I am hitting them more consistently and the new grips are much more comfortable. Most of all the new 5 wood that you built for me is awesome! I was able to hit it consistently the first time hitting it. Jim B.
With my Mizuno JPXs I have a tremendous sense of confidence with them. I'm also getting more distance and consistent ball flight. Bob M.
I wanted to take a minute to thank you for consulting with Rich Thibeault regarding the best shaft to order for my new Titleist driver. I immediately felt that the shaft was one that I didn't feel I had to "fight" in order to hit the ball straight. I appreciate the fact that you worked with Rich using the data from our first fitting to increase the likelihood that a proper shaft was married to the head. Ron N.
I am simply astonished by what you have built me and find myself armed with a new-found confidence with my irons that I could never have imagined possible. My sincerest thanks to you and Miura & Co. A profoundly, brilliant result. Thank you so very much!