Ken Collins received a degree in Mechanical/Architectural Design from Manchester Community College in 1974. With an interest in the game of golf and a mechanical background, Ken was intrigued by the influence the golf club had on a golf ball and began to experiment on his clubs and others as a hobby. Soon he was working 40 hours at his full-time drafting job and another 40 hours on club repair. A local businessman, Jack Hartman, became Ken's most enthusiastic customer and guided him through an advertising campaign to solicit more customers. In 1979, Ken attended the Irv Schloss School.
After meeting Irv, Ken knew that he wanted to make a career out of clubmaking and repair. In 1980, with his father's support and influence, Ken purchased the necessary equipment, quit his drafting job and began his own business. Ken's business moved out of the house in 1984 and into a 600-square-foot shop. By 1986, they had outgrown this facility and moved to the present location of 2400 square feet.
Ken is a Charter Member of the P.C.S., served on the Board of Directors for two terms and has taught seminars on wood refinishing, frequency matching shafts, fitting wedges, and fitting putters to other Professional Clubfitters.
When he was asked to make a statement about his award, Ken said, "Something I have worked so hard for most of my adult life has now become a reality. It's a dream come true.
Ken is a member and served (2) terms on the Board of Director for the International Clubmakers Guild.
*Article taken from The Professional Clubmakers Society Journal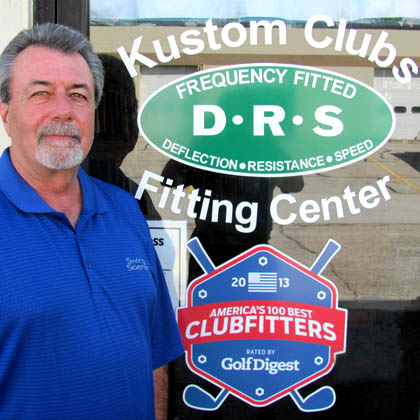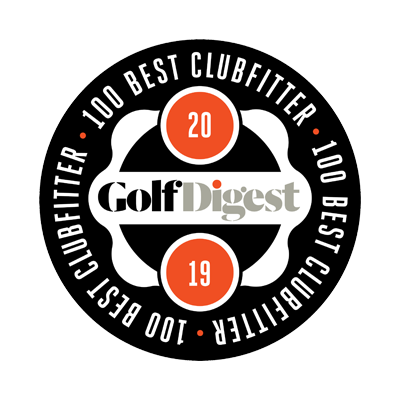 Chris C.
Glad to report that I'm very happy with my driver. I am hitting the ball much more consistently and getting good distance. Josh M.
Just went out the first night with the new driver. It did all you said it would. What a difference from the old one. It lands and runs out another 15+ yds. Tony N.
Just wanted to say thank you for retro-fitting my clubs. I am hitting them more consistently and the new grips are much more comfortable. Most of all the new 5 wood that you built for me is awesome! I was able to hit it consistently the first time hitting it. Jim B.
With my Mizuno JPXs I have a tremendous sense of confidence with them. I'm also getting more distance and consistent ball flight. Bob M.
I wanted to take a minute to thank you for consulting with Rich Thibeault regarding the best shaft to order for my new Titleist driver. I immediately felt that the shaft was one that I didn't feel I had to "fight" in order to hit the ball straight. I appreciate the fact that you worked with Rich using the data from our first fitting to increase the likelihood that a proper shaft was married to the head. Ron N.
I am simply astonished by what you have built me and find myself armed with a new-found confidence with my irons that I could never have imagined possible. My sincerest thanks to you and Miura & Co. A profoundly, brilliant result. Thank you so very much!