PERFORMANCE BASED FITTING STUDIO & LAB
Our high-end performance based fitting studio houses the technology to analyze and create a blueprint of your individual swing characteristics. In our new 720 sq. ft. performance-fitting studio we have state of the art fitting technology that will bring your game to a new level. We have state of the art Doppler radar launch monitors and swing profile computer technology. We also offer golf ball performance evaluation.
Our lab has the technology and certified technicians to analyze your existing golf equipment and find out how your equipment fits your swing. In our lab we also have the ability to professionally build your new golf clubs or re-fit your existing golf clubs or fit you for Original Equipment Manufacturers (OEM) clubs (i.e. Mizuno, Cleveland, and others). Our lab also has the ability to make any type of repair a golf club might need. Experience service and quality since 1975.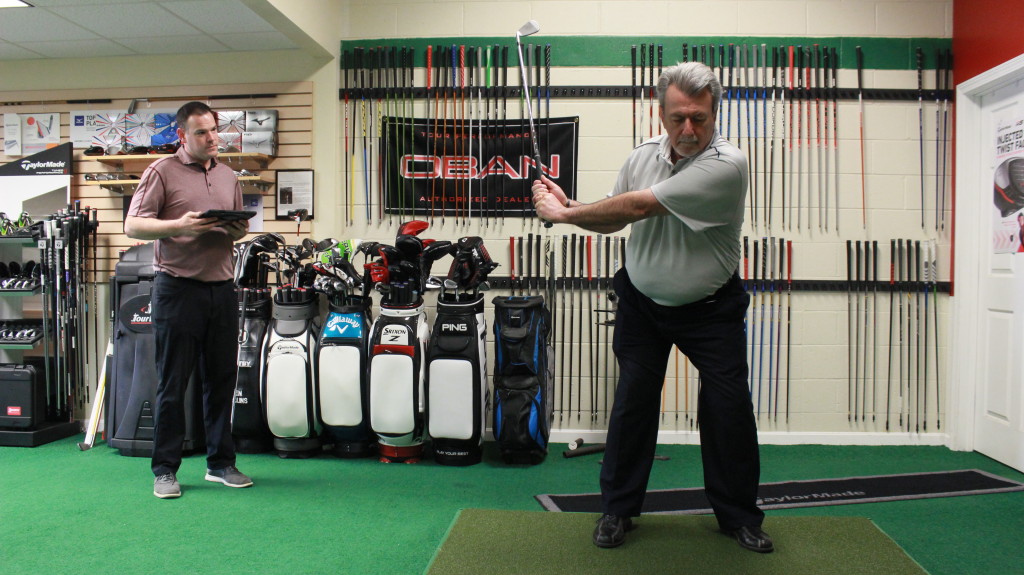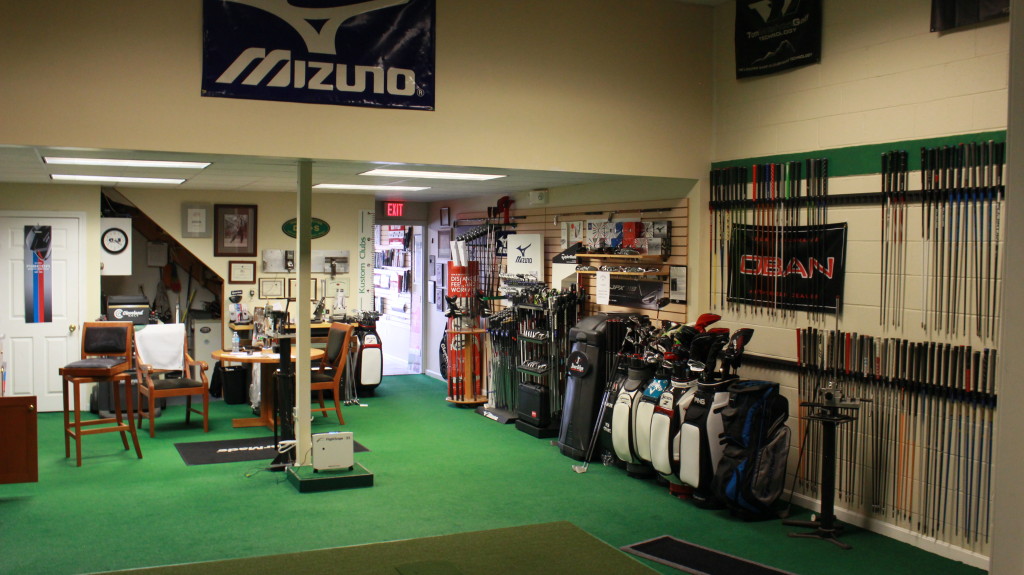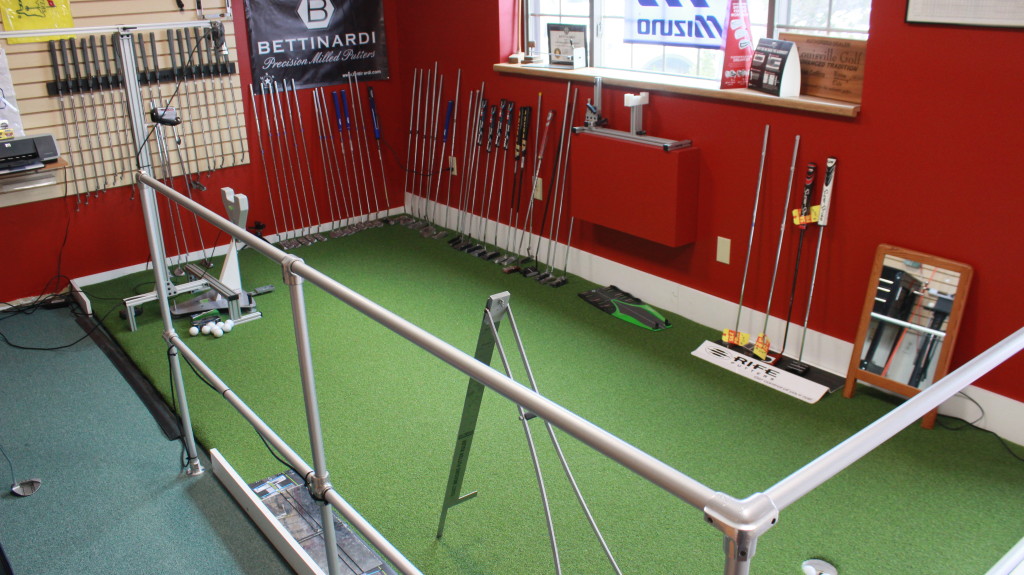 Our exclusive D•R•S Fitting System is unlike any other program. All OEM manufacturers use a basic 5-flex program, which categorizes golfers in a generic profile. Our D•R•S Fitting System enables us to fit you with the exact flex your swing requires. Chris C.
Glad to report that I'm very happy with my driver. I am hitting the ball much more consistently and getting good distance. Josh M.
Just went out the first night with the new driver. It did all you said it would. What a difference from the old one. It lands and runs out another 15+ yds. Tony N.
Just wanted to say thank you for retro-fitting my clubs. I am hitting them more consistently and the new grips are much more comfortable. Most of all the new 5 wood that you built for me is awesome! I was able to hit it consistently the first time hitting it. Jim B.
With my Mizuno JPXs I have a tremendous sense of confidence with them. I'm also getting more distance and consistent ball flight. Bob M.
I wanted to take a minute to thank you for consulting with Rich Thibeault regarding the best shaft to order for my new Titleist driver. I immediately felt that the shaft was one that I didn't feel I had to "fight" in order to hit the ball straight. I appreciate the fact that you worked with Rich using the data from our first fitting to increase the likelihood that a proper shaft was married to the head. Ron N.
I am simply astonished by what you have built me and find myself armed with a new-found confidence with my irons that I could never have imagined possible. My sincerest thanks to you and Miura & Co. A profoundly, brilliant result. Thank you so very much!