About Golf, Golf Clubs, Golfers, and Golf Swings
Truth One: If your Golf Clubs are Properly Fitted and if your Golf Swing is sound, then Great Golf is100% mental attitude.
Truth Two: If your Golf Clubs are Properly Fitted and if your Golf Swing needs help, then Great Golf is 65% proper swing and 35% mental attitude..
Truth Three: If your Golf Swing is Sound and if your Golf Clubs are not Properly Fitted, then Golf becomes Frustrating and Less Enjoyable. Then mental aspect has sharp ups and downs and developing a consistent Golf Game is impossible.
Great Golf is Impossible if you do not have:
1. Properly Fitted Golf Clubs
2. A Sound Golf Swing
3. A Positive Mental Attitude
The Swing and Attitude will vary from day to day but the One Constant is Properly Fitted Golf Clubs. No matter if the customer is a beginner or low handicapper, that golfer should consider investing in the one factor which is absolutely necessary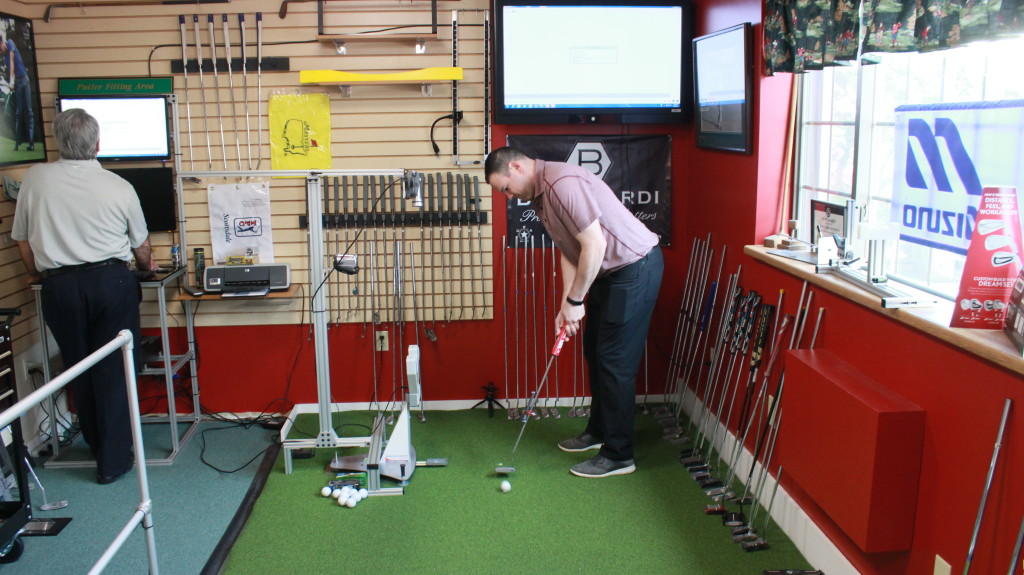 Chris C.
Glad to report that I'm very happy with my driver. I am hitting the ball much more consistently and getting good distance. Josh M.
Just went out the first night with the new driver. It did all you said it would. What a difference from the old one. It lands and runs out another 15+ yds. Tony N.
Just wanted to say thank you for retro-fitting my clubs. I am hitting them more consistently and the new grips are much more comfortable. Most of all the new 5 wood that you built for me is awesome! I was able to hit it consistently the first time hitting it. Jim B.
With my Mizuno JPXs I have a tremendous sense of confidence with them. I'm also getting more distance and consistent ball flight. Bob M.
I wanted to take a minute to thank you for consulting with Rich Thibeault regarding the best shaft to order for my new Titleist driver. I immediately felt that the shaft was one that I didn't feel I had to "fight" in order to hit the ball straight. I appreciate the fact that you worked with Rich using the data from our first fitting to increase the likelihood that a proper shaft was married to the head. Ron N.
I am simply astonished by what you have built me and find myself armed with a new-found confidence with my irons that I could never have imagined possible. My sincerest thanks to you and Miura & Co. A profoundly, brilliant result. Thank you so very much!