1978 TO 2019: 41ST YEAR ANNIVERSARY
Ken Collins, Proprietor of Kustom Clubs Fitting Center established his business as a full service golf club repair business which provided service to golf professionals at golf courses throughout New England. As a club repair technician Ken Collins realized the importance of and knowledge required to build a set of golf clubs. Ken has developed his own exclusive D·R·S Fitting System to ensure that each customer benefits from a professional club fit.
In 1981, the business expanded offering custom built golf clubs. Each repair provided an opportunity to introduce each repair customer his specialty…custom clubs. A professional clubmaker must be able to service what he builds.
In 1989 Ken was invited to Louisville Golf to meet Elmore Just, a leader in the golf industry. Ken became a Charter Member of the "Professional Clubmakers' Society". In 1990 Ken was elected to the Advisory Board, of the Professional Clubmakers' Society, Board of Directors. During his two term tenure serving on the Board he saw the "P.C.S." Professional Clubmakers' Society grow to become a formidable international organization in the golf industry.
In 1996 Ken Collins was honored as "PCS International Clubmaker of the Year". This honor is presented to the clubmaker who demonstrates:
Excellence in Clubfitting and Custom Clubmaking
Dedication to the trade
A willingness to continually improve skills and knowledge
Success in all aspects of operating a custom clubmaking, clubfitting and golf club repair business
In 2010 Ken Collins was appointed and served (2) terms on the Board of Directors for the International Clubmakers Guild.
In 2008, 2011, 2012 and 2013 Ken was named KZ Golf "Clubfitter of the Year".
In 2011, 2012, 2013, 2014, 2015, 2016, 2017, 2018 and 2019 Ken was named by Golf Digest Magazine "America's 100 Best Clubfitters".
In addition, Ken was named by Mizuno Golf as a "Top 100 Fitter" in 2011, 2015, 2016 and 2017.
Ken Collins believes in playing a vital role in keeping the art, the traditions and integrity of clubmaking alive.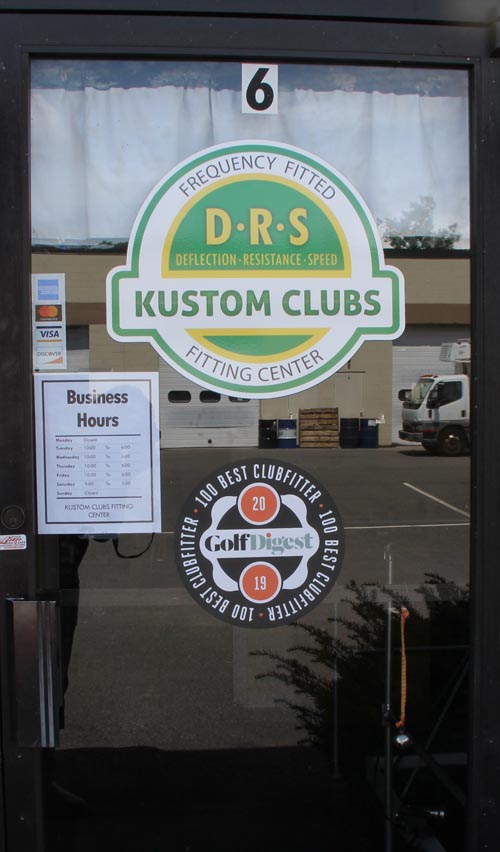 Chris C.
Glad to report that I'm very happy with my driver. I am hitting the ball much more consistently and getting good distance.
Josh M.
Just went out the first night with the new driver. It did all you said it would. What a difference from the old one. It lands and runs out another 15+ yds.
Tony N.
Just wanted to say thank you for retro-fitting my clubs. I am hitting them more consistently and the new grips are much more comfortable. Most of all the new 5 wood that you built for me is awesome! I was able to hit it consistently the first time hitting it.
Jim B.
With my Mizuno JPXs I have a tremendous sense of confidence with them. I'm also getting more distance and consistent ball flight.
Bob M.
I wanted to take a minute to thank you for consulting with Rich Thibeault regarding the best shaft to order for my new Titleist driver. I immediately felt that the shaft was one that I didn't feel I had to "fight" in order to hit the ball straight. I appreciate the fact that you worked with Rich using the data from our first fitting to increase the likelihood that a proper shaft was married to the head.
Ron N.
I am simply astonished by what you have built me and find myself armed with a new-found confidence with my irons that I could never have imagined possible. My sincerest thanks to you and Miura & Co. A profoundly, brilliant result. Thank you so very much!